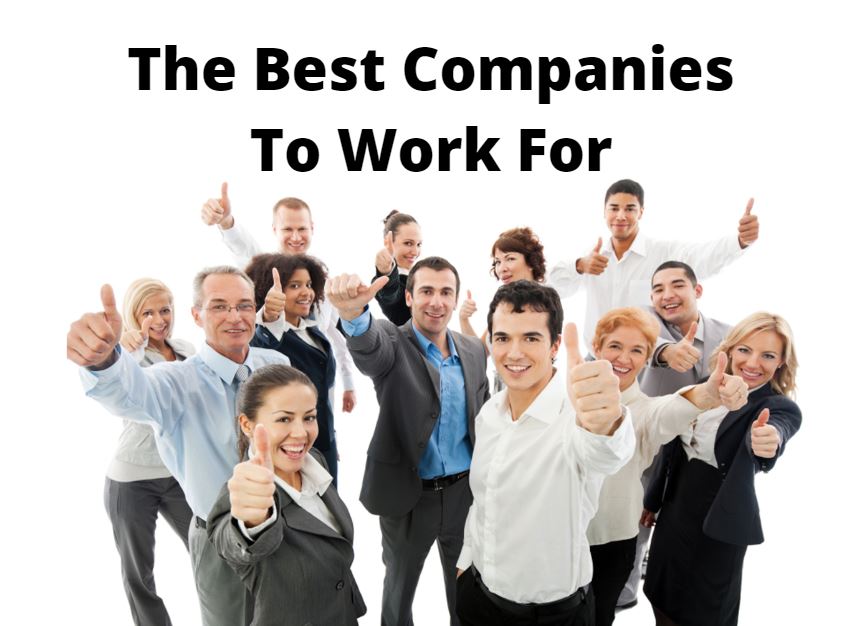 While the Fortune 500 ranks the largest corporations in the U.S., the World's Best list focuses on the people who work at these companies. During a survey, the companies' employees were asked how they felt about working at those companies. To qualify, a company must be listed on five national Best Workplaces lists and employ 5,000 people globally, with 40% of the workforce located outside of its home country.
Microsoft
One of the biggest reasons why Microsoft is considered the best company in the world to work for is its corporate culture. The company has over 166,000 employees in 177 office locations in 96 countries, and its employee engagement rate is high. Its corporate culture has won several Comparably awards, including Best Company Culture, Best Global Culture, and Best Company Outlook. The company's biggest focus is empathy, and it encourages employees to learn from real-life experiences. Microsoft encourages teamwork and encourages employees to work across functions.
HubSpot
The world's most admired companies have a culture that encourages innovation and employee development, and HubSpot is no exception. The company's remote workforce now consists of more than 300 employees around the world. Remote work practices promote the company's culture of flexibility. To support remote employees, the company hired a Remote Work and Inclusion Program Manager. The role's primary goal is to overcome common challenges associated with working from home.
Nvidia is a reputable employer
While it may be easy to believe that all Nvidia jobs are equally good, this is not always the case. In fact, Nvidia's hiring process can be tough. Nvidia hiring managers are looking for passionate, talented individuals. Nvidia uses artificial intelligence (AI) to review applications and shortlist candidates. In addition, the company is highly selective. To get into Nvidia, you must first be familiar with its mission and culture.
Amazon is controversial
The New York Times recently published an article about Amazon and its culture. Whilst Amazon is a international house-hold name, it is known for creating millions of jobs world-wide. You can always find a job as a delivery driver or working in one of their many large warehouses. That is, those warehouses that haven't yet been taken over by robot workers! Of course, you can even become a seller and sell your own products on Amazon at a large financial and stressful cost.
Amazon employees described a cutting-edge, intense work environment where employees are encouraged to betray one another in meetings and send each other secret notes. People were also pushed out for voicing personal issues or not meeting company standards. Some employees were so upset by the workplace culture that they cried at their desks. These employees criticized the culture and the company for its lack of respect.
Cisco is a respectful employer
Cisco is a renowned employer with a culture that values diversity, equality and fairness. It prides itself on maintaining a climate of diversity, respect and fairness among its staff. Employees at Cisco are happy to work for the company, which also contributes to various charities and community projects. It has a high employee retention rate with 16.0% of its workforce staying with the company for at least five years. It has a low turnover rate as well, making it a great employer for those looking for a flexible schedule.
Wegmans Food Markets is a multiculteral employer
In a recent study, Zippia rated Wegmans Food Markets a reputable employer. According to the study, Wegmans employees earn a median salary of $30,895. The company has a diverse workforce, with 50% women and 37% ethnic minorities represented. Overall, employees are highly satisfied with Wegmans' culture and benefits. The company is also a top choice for employees with children, according to the survey.
SAS is a caring employer
The analytics software giant SAS has been named the world's best employer by the Great Place to Work Institute. It isn't clear if happier employees are more productive or whether more generous practices increase profitability. Regardless of the answer, SAS has enjoyed 37 straight years of record earnings and a $2.8 billion market cap in 2012. The company's management practices are unique. They have a long-term commitment to employee satisfaction and provide the opportunity for its employees to grow professionally.